15 Sep 2023
Operations Supervisor Dubai UAE
Position: Operations Supervisor
Date posted: 2023-09-15
Industry: Rent a Car
Employment type: Full Time
Experience: 3 years
Qualification: Bachelor's Degree holder
Salary: AED 5000 to 10000
Location: Dubai, United Arab Emirates
Company: Highway Rent a Car LLC
Description:
Join Our Team as an Operations Supervisor!
We're seeking an Operations Supervisor for Rent a Car Division, (Male) who can join us immediately.
Full-Time
Qualifications:
Proven experience 3 years in operations in rent a car field.
Strong leadership and communication skills.
Excellent problem-solving abilities.
Detail-oriented with a focus on quality.
Good oral and written communication in English.
Ability to adapt to changing environments.
Good command of Car Rental Software-Speed.
Good command of computer applications. especially Excel & Outlook
Good knowledge of Garage activities and the ability to understand vehicle maintenance jobs.
Ready to take the next step in your career as an operations Supervisor? We want to hear from you!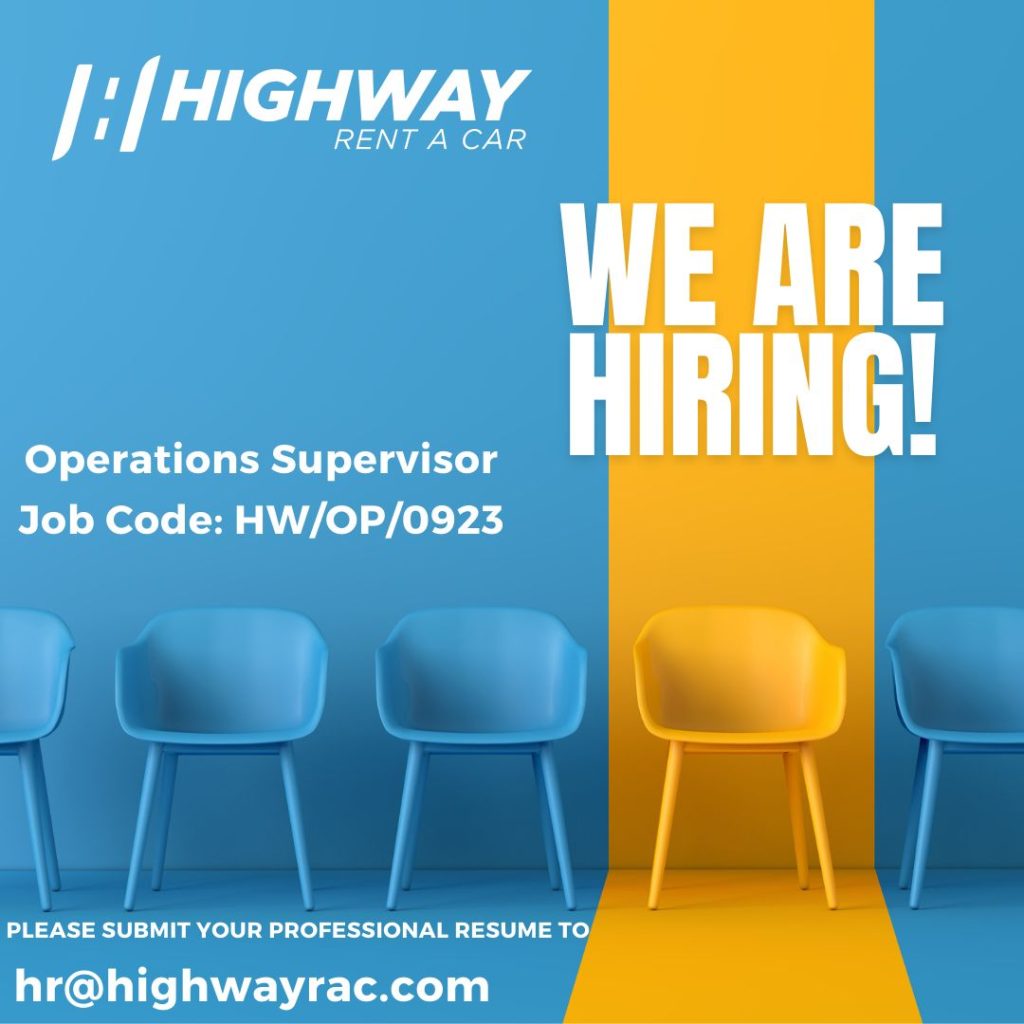 Please mention Job title in the Subject