17 Jan 2022
Facility Manager Dubai UAE
Position: Facility Manager
Date posted: 2022-01-17
Industry: Services
Employment type: Full Time
Experience: 5 years
Qualification: Bachelor's Degree Holder
Salary: AED 5000 to 10000
Location: Dubai, United Arab Emirates
Company: Alpha Flight Services
Description:
We are looking for experienced Facility Manager.
Main responsibilities:
24/7 management of the maintenance and laundry functions
Supervise and lead all maintenance processes and operations.
Track expenses and oversee the budget for maintenance.
Maintain all machinery to ensure it's at working standards.
Regular inspections to manage all repair & installation
Ensure department adhere to the safety policies
Document and prepare daily reports and maintenance logs.
Oversee equipment stock and place orders for new supplies when necessary.
Ideal candidate will have:
Degree or equivalent in an engineering discipline
5 years FM management experience in a catering facility or equivalent
Experience in laundry operation – optional
Experience in handling government bodies, such as Sharjah or Dubai Municipality
Experience of management of RFQ and selection of contractor and suppliers
Previous project management experience.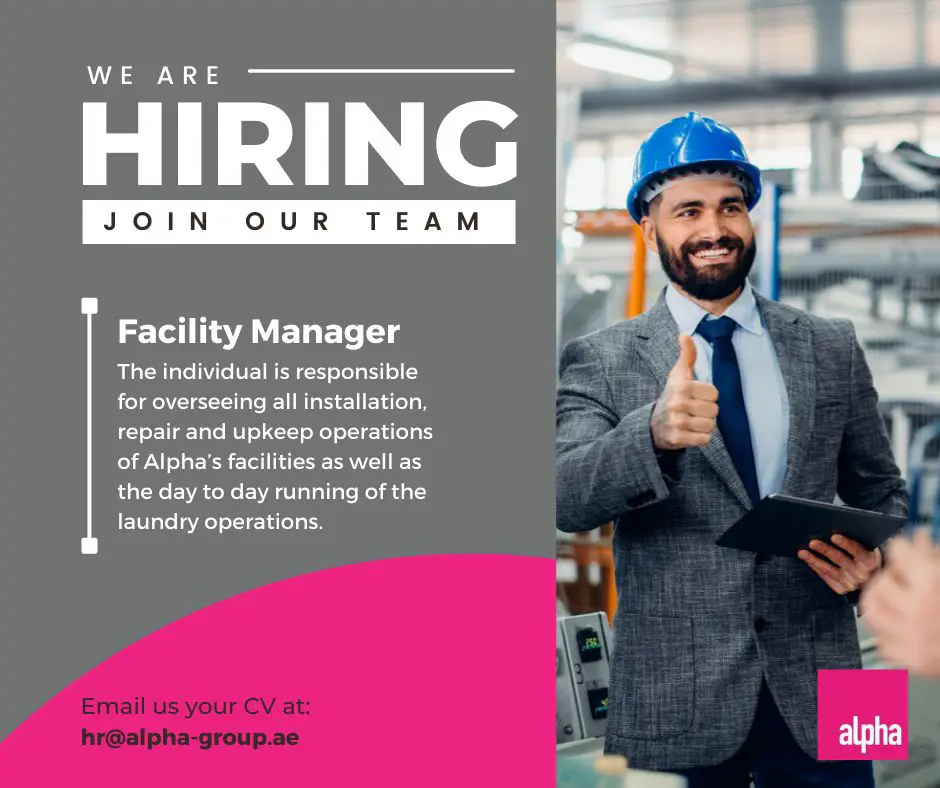 Please mention Facility Manager in the Subject.